This February is the OCBS Annual Steelhead Workshop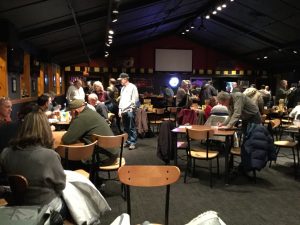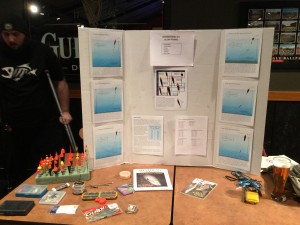 Come join us in an evening of education, comradery and fun. This month's meeting is one you do not what to miss, the meeting is focused around getting to know your follow members and education. No matter if you have been running up and down the rivers for twenty plus years or just getting started in the game, you will lean something new. We will have eleven learning stations set up around the room covering everything from 101 spin to near shore lake trolling, throw in some fly tying and anything to do with the fish that we love. See you all soon!
Jeff Liskay
Workshop Stations
Basic Fly Fish & Rigging
Basic Spin Fish & Rigging
Center Pinning A-Z
Switch & Spey
Destination Central: Planning a Road Trip?
Near Shore Trolling Tactics
Metro Parks: Steelheading Opportunities in the Metro Parks
Go to Steelhead Fly Patterns
Tube Fly Patterns
Healing Waters Cleveland
Realistic Fly Patterns
Raffle & Prizes
Membership Dues are Due
If you have not sent in your membership dues for 2017, please do as soon as possible. your dues allows our club to support the newsletter, website, dspeaker fees, club activities such as kids day progeram and much more.Plus we enjoy your company!
Just go to the membership pageof this website, copy the form and bringit and your dues to the February meeting. The other option is to send a check to our P.O. Box. Thanks for your partiipation, we could not do what we do without our great club members.
Notice!!
Just a reminder that anyone fishing Ohio Waters will need a new

2016 Ohio Fishing License as of MARCH 1st! Don't get caught

without one. Go to the ODNR website for locations that sell

licenses in your area.
Next OCBS Tournament Date:
The Forth Tournament leg will be held Sunday 19 March 2017. Be sure to
mark your calendar and plan on fishing the March 2017 Leg.
John Beedlow
Tournament Director
Click the below link for the tournament overall stats
2016-2017
OCBS CHAMPIONSHIP SERIES STEELHEAD OUTING
27 November 2016 LEG RESULTS
The November Leg of the OCBS Steelhead Tournament was held on Sunday 27 November 2016. A partly sunny day with temperatures in the high forties. The western tributaries were running low and the eastern streams were high with limited visibility from recent rain events. Despite poor stream conditions a total of 10 steelhead over 24 inches in length were checked-in for the tournament. The majority of fish were caught in small feeder streams (Ditches).
| | | | | |
| --- | --- | --- | --- | --- |
| | | FISH | FISH | TOTAL |
| # | Name | #1 | #2 | LENGTH |
| 1 | Harper Ken | 27.50 | 27.00 | 54.50 |
| 2 | Telep Justin | 25.50 | 25.25 | 50.75 |
| 3 | Hillman Adam | 24.00 | 24.00 | 48.00 |
| 4 | Hillman Phil | 24.00 | 24.00 | 48.00 |
| 5 | Rigo Will | 26.00 | | 26.00 |
| 6 | Hillman Zach | 24.00 | | 24.00 |
Congratulations to Ken Harper who placed first with a two fish total of 54. 50 inches in length. Justin Telep and Adam Hillman placed second and third respectively.
The Third tournament leg will be held Sunday 18 December 2016. Be sure to mark your calendar and plan on fishing this November.
John Beedlow
Tournament Director
2016-2017 CHAMPIONSHIP SERIES
TOURNAMENT DATES
30 October 2016 27 November 2016 18 December 2016
19 March 2017 9 April 2017
CHECK IN STATIONS
EAST SIDE WEST SIDE
Harbor Bait & Tackle Erie Outfitters
786 Richmond Street 5404 E. Lake Road
Painesville, Ohio 44077 Sheffield Lake, Ohio 44054
(440) 354-8473 (440) 949-8934
Signup sheets will be available at the September 2016 membership
meeting for those members who want to participate in this season's
steelhead tournament.
Entry fee: $15.00 per participant.
Be sure to consult the Tournament Rules posted on the OCBS website.
John Beedlow
Outing Director
9-6-2016