2022 to 2023 OCBS "Members Only" David K. Esner Memorial Tournament
This season's OCBS Steelhead Tournament is dedicated to the memory of David K. Esner, a long-time Ohio Steelheader Member who passed away on May 6, 2018.
FISHING DATES:
November 6, 2022
November 27, 2022
December 18, 2022
March 12, 2023
March 26, 2023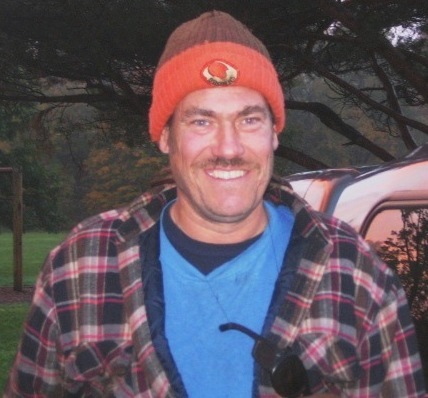 ---
Our annual OCBS Steelhead Fishing tournament is for OCBS members only. If not a member, you are welcome to join OCBS in order to register for the tournament.
Members can register for this year's tournament via mail using the registration form provided below or in person at one of our fall membership meetings.
All participants are required to fish with another OCBS member who is in the tournament and is responsible for verifying the length of each fish checked in.
Check in has been modified to permit members to call or text their catch to the Tournament Director.
Entry fee is $20.00 per participant.
Click here to print the 2022 to 2023 OCBS tournament registration form.
Be certain to read the tournament rules.
2022 to 2023 OCBS Steelhead Tournament Series
Leg #1 - November 6, 2022 Results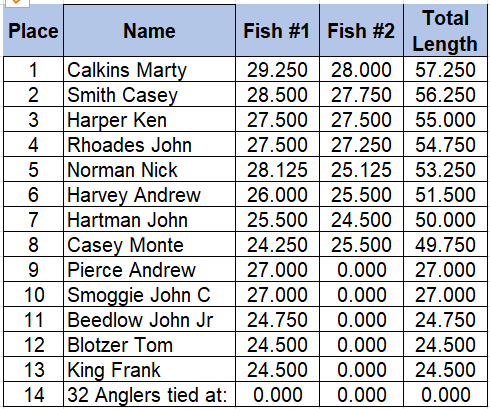 The 1st Leg of the OCBS "Members Only" Steelhead Tournament was held on Sunday 6 November 2022.  A partly sunny day with air temperatures in the mid-sixties.
The legacy streams were extremely low and had minimal flows with water temperatures rising to 60 F.  Not ideal conditions for steelhead.  Conneaut Creek however experienced an overnight increase in flow and gauge height coupled with water temps remaining in the mid- fifties.  Probably the place to fish.
A total of 21 steelhead were checked in by thirteen anglers.  The largest fish caught was 29.25 inches with several 27" and 28" class fish.
Congratulations to Marty Calkins who placed first for Leg 1 with two fish totaling 57.25 inches.
The 2nd Tournament Leg will take place on Sunday 27 November 2022.  Be sure to save the date.
                                                                              John Beedlow Jr.
                                                                              Tournament Director
Next Tournament
2022 to 2023 OCBS Steelhead Tournament Series
Leg #2 - November 27, 2022